Dreamt of hosting a themed 40th birthday party?
Updated: Mar 28, 2022
So you'd love to celebrate your 40th birthday with friends and family! What a great idea and yes absolutely why not party in style or theme!
Now the big question is..... What theme will you choose?
There is so much fun to be had with this...
Let's look into what type of themed event you could have for your birthday.
Do you enjoy dancing, singing, dressing up or a bit more of a low key celebration with background music, canapés and drinks.
All these can be made into an epic themed event.
1. You love to dance- me too!!!
A couple of theme ideas could be disco, back to the 80's or a rock n roll themed night!
You could have a live band or a playlist with swing, jazz and blues music. Your guests could come dressed in theme and have a couple of prizes for the best dressed.
If you have the budget it's great fun to have a backdrop for the perfect photo opportunity and it really helps to get your guests into the role!!
2. Dress up in character!
You could have some fun with a flashback to your favourite Super Hero days or get adventurous with a Masquerade or Great Gatsby theme.
Say you have always dreamt of traveling to a certain destination to celebrate your 40th but are unable to get to that place at the moment, why not bring your ideal destination to you!
You could grab the attention of the guests at your party by hosting a Hollywood, Paris or Las Vegas 40th party.
Set the scene with the venue and catering to suit the theme including the table styling and centrepieces. Events Fantastic offer an extensive range of event decor and theme backdrops to suit every occasion.
3. Happy with a more casual approach to your celebration?
Let's just have your favourite colour theme, with a couple of 40th balloons.
Everyone could wear white and you wear your favourite colour to highlight "It's your celebration!"
A bit of background music and a cocktail style themed night with some dry bar tables and lounge setting with a sofa, armchairs for comfort. This sounds pretty relaxing and perfect too!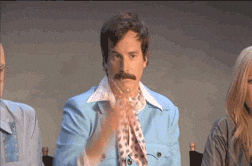 So that leaves you with a couple of examples to think about how you can take your celebration to the next level as "a good theme can take a party from average to wildly creative, fun and jaw-dropping". Quoted by Maggie Griswold of StyleCaster's.
There is so much fun to be had with hosting an event in theme.
We would love to be part of bringing your vision to life!
Book a free consultation call NOW or click here to explore my service packages.
What theme will you have??